I also frequently use vinyl to make my own "custom" designed stickers for scrapbooking and craft projects. The teacher's names on the above lunchboxes are an example of this. I love to use Vinyl with my Cricut because it is much thinner than paper and therefore, much easier to cut intircate shapes. A tip for readers though, because it is so thin you do not want to try to place the sticker like you would a normal one. I suggest using the "transfer tape" method. See a great YouTube video by
here Above Rubies Studio
. It is super easy and the plus side it that you take take your stickers right of the mat in one piece and apply to your project. No worries about letters not being straight or correctly spaced.
For those who use a Cricut I have found these setting work best for me when cutting Vinyl. You don't want to cut through the backing, just the vinyl on top.
Blade 2
Speed 1
Pressure 2
Silhouette has come out with some really cool new vinyl products that I cannot wait to try.
Fuzzy Vinyl!
I'm not so sure I would use this on an interior project because of dust collection. I'm going to use it to make fuzzy stickers and shapes. You can also purchase this at
TwoPeas
.
Heat Transfer Vinyl
also from Silhouette. They have both smooth and flocked in many colors. I'm going to make some tshirts for my little guys with the flocked. This looks so much easier than the Yudo machine from Provo!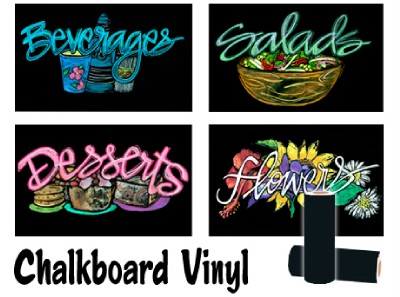 Another great product for interior walls is
Chalkboard Vinyl
. I purchased mine from ebay. I plan to make a wall graphic with mine to write imporant dates and info for the family each week.
I purchase my regular vinyl from
SignWarehouse
when I need a roll or from
Vinyl Outlet
when I only need a sheet or two. You can purchase transfer tape from either source. If you are only using vinyl for small applications, you can also use
delicate
blue painters tape from a hardware store.
Anyone else have any great vinyl products, sources or ideas they love?